Also and even more importantly than the three hideous square box buildings, is that this plan came at a high financial cost to taxpayers from a world leading architecture firm…?
At least give us a big bang for our big bucks.
This is a masterplan, not an architectural design. They haven't designed the buildings yet, although the diagrams do suggest that they are expecting them to be rectilinear, which makes sense from a cost perspective. And there's nothing wrong with boxes, provided that they are beautifully/elegantly detailed and still have elements of unique and iconic design. SOM has suggested that this will be the case. See, for example, pages 43 and 44.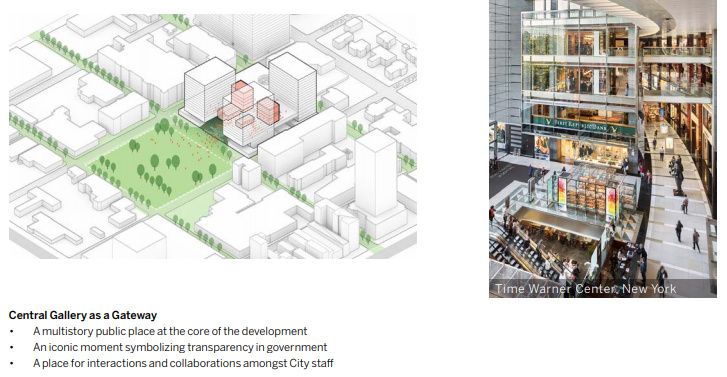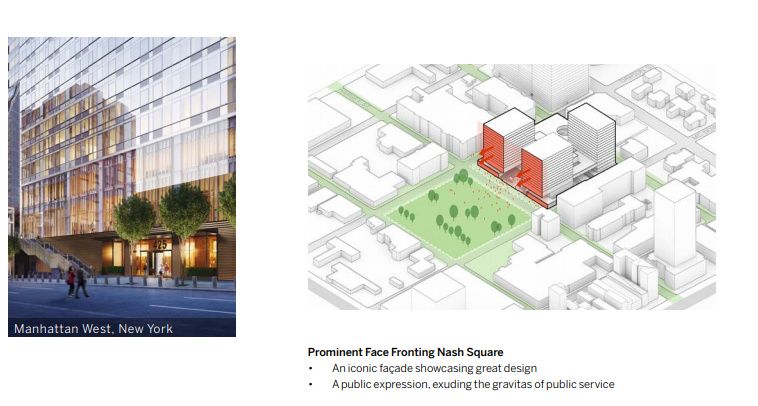 .
The conceptual image on 38 is also telling of what SOM envisions - an understated design that uses certain urban moves to create an impactful presence. Even if the buildings themselves are simple but elegant boxes, this campus could still provide a really rich public experience.