Wow so by fall Nexus and 301 should be rising. That will be impressive to see.
I was just about to post the same quote! The timeline of the second phase has been elusive thus far. If the first phase will take about two years to construct, then, assuming it follows a similar timeline, we should possibly see construction on the second phase start sometime next year?
Exciting stuff. I haven't heard of a tenant yet, so either it's not been announced or they're going spec?
Anyone got an idea how many cranes they will need put up four buildings almost simultaneously at this site?
If the parking is a shared underground deck for the whole site, then we can rule out any rezoning applications for later stages of the project.
If the first building goes up, and the economy nosedives, and another company takes possession of the site after sitting empty for a few years… won't matter.
Just as the parking deck for Charter Square locked in its potential height, this will do the same.
We must move to smaller footrprint storefront options. Hopefully the architects will build in that flexibility for the landlord.
It's pretty neat how many green rooftop spaces there are. This tower should have the most trees and landscaping on it of any in downtown.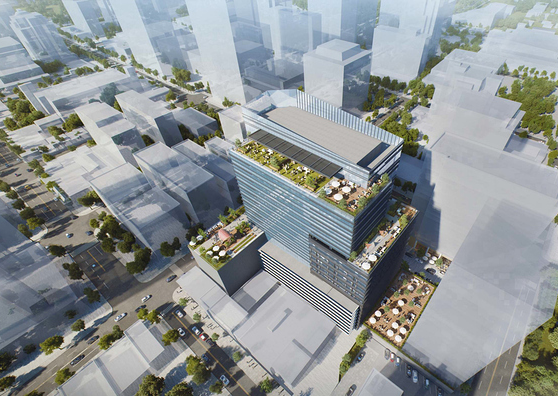 It will certainly improve the tan and beige drab look of that area of Downtown when taking skyline shots from the west.
This is purely speculation, but I wonder if the Raleigh Urban Design Center has plans to connect Fayetteville St. and Salisbury St. They posted this today on twitter, and they have both crosswalks in front and behind their property. Missing link between Moore Square and Nash square once Nexus is complete.
This is the rear of the property, I believe they own the whole building.
Could you imagine an indoor walk-through street with tiny vendors on the side. Like Burlington Arcade in London.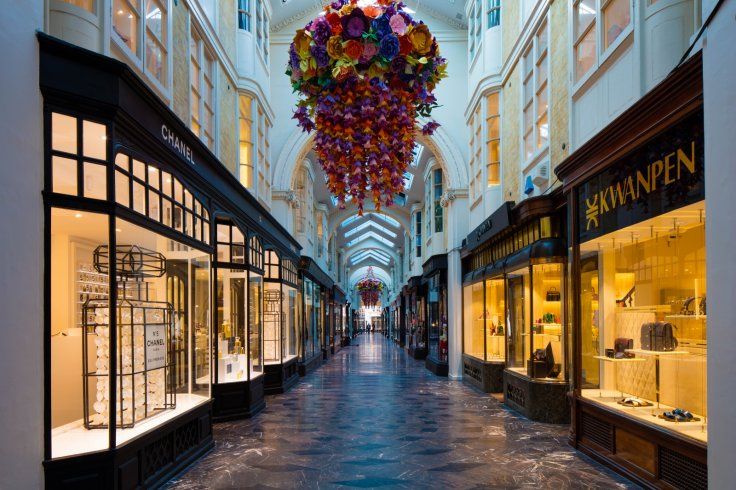 That's the same place, lol. I was just there. Very high-end shopping 'high street' area.
Or City Center in DC. Though it's probably more high end then we would see in DTR
Right but the Burlington Arcade is designed to maximize the extremely limited space available. Each vendor is limited to only between 50 to 100 square feet. Which is what, if this is the future of this property, will have to do. Each space is only 5 feet wide!
This is a good thing as this it will make the property very 'cozy' and 'intimate' versus larger spaces that can feel bland, cavernous, soulless. Like our dying malls. Very trendy and a cultural asset for Raleigh if made this way.
That is the Grove Arcade in Asheville. Opened in 1929 as a indoor shopping center, with original plans for 14 story office tower over the center. Little thing called the Great Depression caused it to be stopped at 5 floors. Was converted to all offices, I think for the weather service archives, and only restored and opened back up for shopping around 2000.
Side note: after the Great Depression Asheville kind of died and only in last 25 years or so recovered, but up side is means downtown is full of Art Deco buildings. Was just not economical to tear them down to build anything new for 60 years.
I walked all around downtown Saturday with my pup and kept circling in on nash square. Once the Nash hotel, Nexus, and city campus projects are built this is going to be the street level activation center of downtown, close enough to Glenwood and warehouse to walk, close enough to Moore square to walk. It's already really great, and the proposed projects are going to transform this area!