Let's stretch walkable neighborhoods in all directions from downtown proper. Great job Trophy.
That does look awesome and triggered a memory of eating at that plaza in high school - pretty sure it was the Hamburger Hut. Lunch counter, flat griddle, cheap and fast, it was a regular rotation. Great to see Trophy reusing the building.
Yeah, I lived across the street from there in the Cameron Court apartments and would hit up the Burger Hut from time to time for breakfast. Decent greasy spoon kind of place.
lol, I know the family that ran the Burger Hut and bet they are not happy that it's a beer joint how.
How did I never know about the Burger Hut? I guess that I'll have to do some research.
I heard (good source) that phase I of the expansion should open in Sept/Oct and phase II should open by the end of the year.
Found this on twitter, it appears to be your work @OakCityDylan.
Steel columns going in.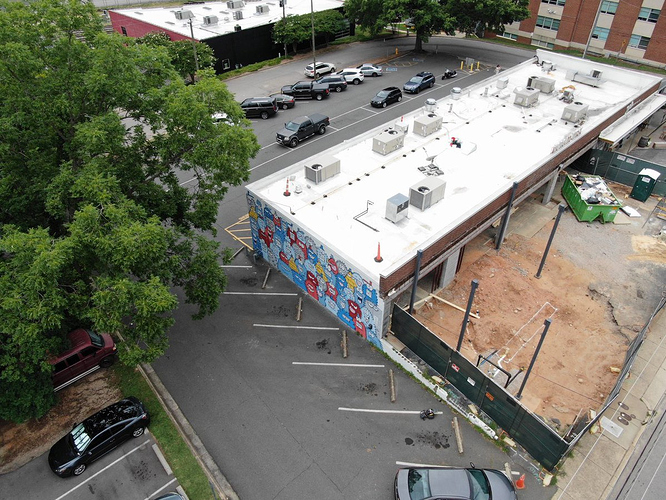 Ah yes. I shared that with Dave Meeker and didn't even think to share on here. Lol