Let's stretch walkable neighborhoods in all directions from downtown proper. Great job Trophy.
That does look awesome and triggered a memory of eating at that plaza in high school - pretty sure it was the Hamburger Hut. Lunch counter, flat griddle, cheap and fast, it was a regular rotation. Great to see Trophy reusing the building.
Yeah, I lived across the street from there in the Cameron Court apartments and would hit up the Burger Hut from time to time for breakfast. Decent greasy spoon kind of place.
lol, I know the family that ran the Burger Hut and bet they are not happy that it's a beer joint how.
How did I never know about the Burger Hut? I guess that I'll have to do some research.
I heard (good source) that phase I of the expansion should open in Sept/Oct and phase II should open by the end of the year.
Found this on twitter, it appears to be your work @OakCityDylan.
Steel columns going in.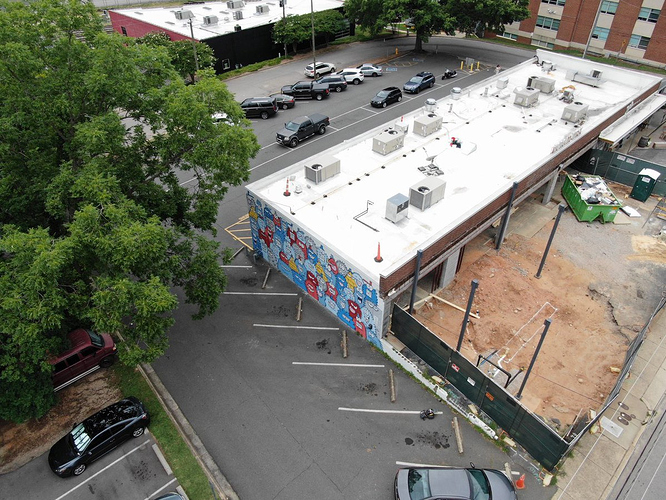 Ah yes. I shared that with Dave Meeker and didn't even think to share on here. Lol
ITB insider just posted this picture of Trophy's expansion progress. Probably another 6-8 months looking at the pace and progress so far.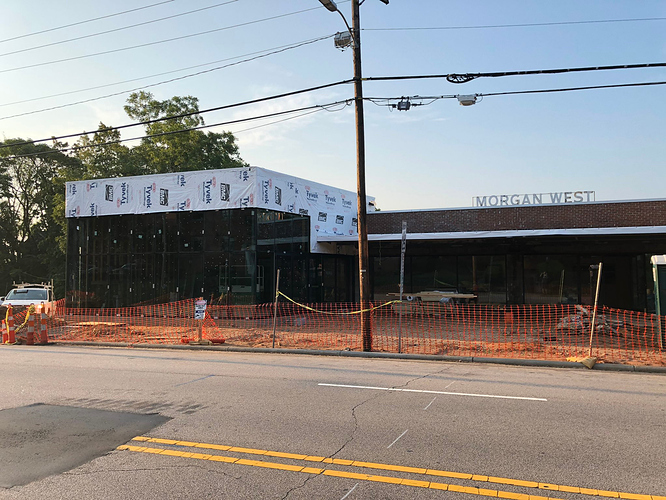 Wow, 12 ft. of vertical glass


Just drove by there Sunday. The amount of progress over a month or two ago is amazing, though. Maybe now they can finally have more than 1 pizza oven, and seats for all of their customers! I love that place, but the only time it's not slammed is like a Wednesday at 3pm.
That's why I have switched to take-out only until the expansion is complete, and even that isn't the easiest process. I had dinner at Pooleside Pies last night for opening night, I will give them a few months before I make my final decision and really like they are two different style pizzas, but I give the nod to Trophy for best pizza in Raleigh. The Most loyal, Most Outgoing and a couple others I forget the names are really good.
Benchwarmers is doing pizza night again tonight. Highly recommend!
Does anyone know what contractor is doing the remodel?
It's good to know that Trophy's pizza is still good. I live on the other side of downtown so I don't get to trophy that often - and it's usually for take out. The last time I had their pizza, it was inedible. Seriously, the crust was rock hard. Tombstone would have been better. We were hoping that was just a one-off and not a sign of pretty serious decline as we've loved their pizza in the past.
Saw a social media post yesterday of them pouring the concrete sidewalk with the comment they were trying to figure out how to have enough bike racks for 100 bikes?!? Might have been partially joking, but pretty cool regardless.