Thank you for these amazing aerials. Very exciting how Raleigh is transforming.
So many trees! I love how green downtown is! Thanks - I feel like I am looking at the still-life version of Aerial America!!
Great black & white shots @Garciavic !! Love that you caught the low cloud cover.
Can you do some drone shots of Smoky hollow phase 2? These are so good.
great shot. have you thought about putting on a watermark?
I know I should, if anything to track if my stuff is being used elsewhere, but this isn't my livelihood so not too concerned about it. I do keep seeing one of my shots of the Dillon on the TBJ site that I wish I had some credit for. lol
After all the great recent shots of Raleigh, esp @OakCityDylan I wanted to add a throw back pic. This is a photo of a copy of a photo that a buddy of mine has. I am kind of new at uploading things, so I hope its not too big.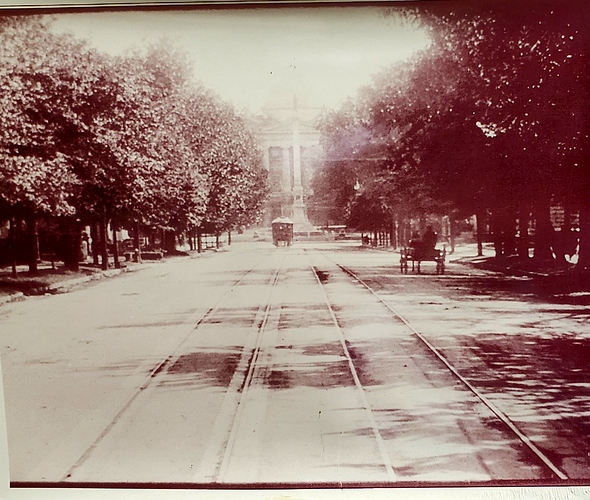 lot's of alum strips and glass.
And I guess lot's of teachers.
Look at that sea of red. Are they wearing MAGA hats? Or are they Wolfpack fans. Cool shot!
It's probably the teacher's rally. I believe they're using red shirts as their symbol.
They are a "Bunch of Jerks" here for game 3.

Go Canes!
Teachers, trying to earn respect & their true worth to NC.
Oh I know it's teachers. Thought I was making a funny.
But they knew the pay for the job before they signed up. But anyway, back to our regularly scheduled program.
Yea, but so did the military, but it doesn't mean you have to give them ONLY 1 percent a year or zero in some…(and yes, I mean those making less then $30,000)
Not sure how long this has been up, but Google Maps has now updated their 3-D imagery to include The Dillon, One Glenwood, the Metropolitan, Union Station, and the beginnings of the FNB Tower.
Jack, Thanks for the tip that Google Maps has been updated!
The 11 story Charter Square shows complete now (the previous 3D showed it under construction) and the crane shows for Charter Square North.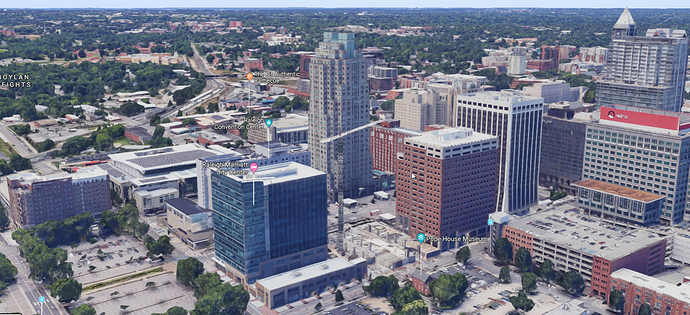 Some urban canyons are emerging in the Hillsborough corridor. Dillon and the 6 story residential portions with Citrix and 2 Hillsborough and the garage/Origin Hotel are making a new grid for Raleigh.