I am greatly looking forward to this outdoor seating! There haven't been many but these "parking-to-people" conversions, hopefully, are resonating with landlords to get them thinking about how better to utilize these spaces.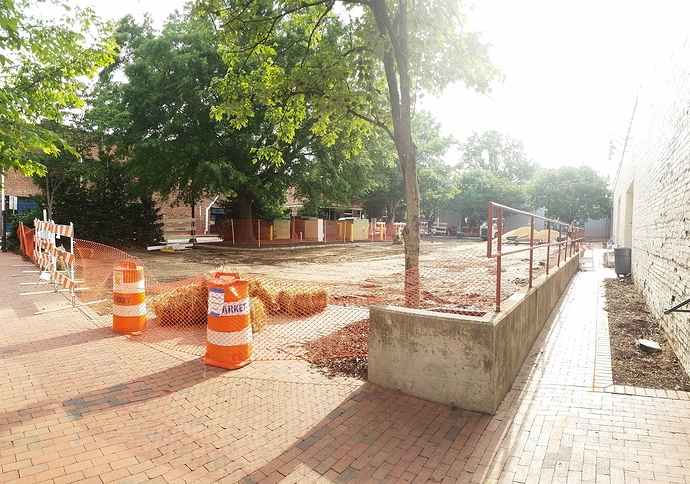 It's my dream to see City Market closed to cars and really made into a pedestrian-friendly area. It might require a few things first:
More reasons for pedestrians to be there at all times of day. We need more active uses AROUND City Market so people are passing through naturally. Moore Square will help and future developments.
Develop the parking lot along Person Street. Again, less cars, more people.
The City Market building itself needs an anchor use.
The last one, I think, is most important. It's a great event space for sure but what could it be to make it a city-wide draw? I'm not sure but I'm hoping one day that I'll see it.