Busch Gardens Downtown Raleigh

https://drive.google.com/file/d/0BwxJRuKSz-b2Y0tFSE9WREdRRUU/view
Far out! There's our downtown water feature!
Take out those dang parking lots and that would actually have been an interesting design. Especially that water feature! But I also think it would've aged horribly.
Yes - And if they had built all that, we could decommission the sunken freeway and fill water to make a canal.
Take a well laid-out grid and turn into a park like college campus! I am sure everyone would love parking off Peace St and then walking to the office on Edenton!
Love the creativity, thankful it never came to fruition. Like oh so many urban renewal plans, we are lucky NC was too poor and slow to stay up-to-date.
Ugh… that looks ridiculously tacky.
Take a gander at the NY state government campus in Albany (supposedly Raleigh's was to be modeled after that one?). It's even worse, if you can imagine such a thing.
That was the first thing I thought of when I saw this. Albany, NC. We kind of have a bit of that going on but not as bad.
In the suburbs, perhaps, but not downtown. This would've been horrible for walkability and taken out a huge chunk of some of the only regular grid we have in our city.
Albany the City of Concrete
This reminds me of Con Agra's campus in downtown Omaha.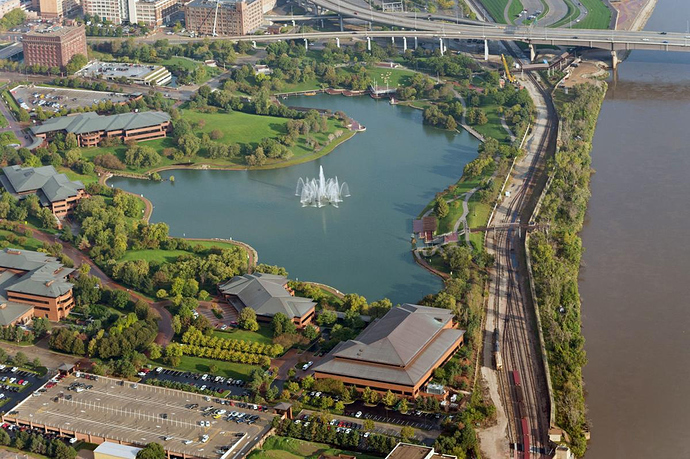 Con Agra leveled an entire warehouse district (Jobbers Canyon) to build this suburban-style headquarters in downtown Omaha. And now they are leaving.
Before: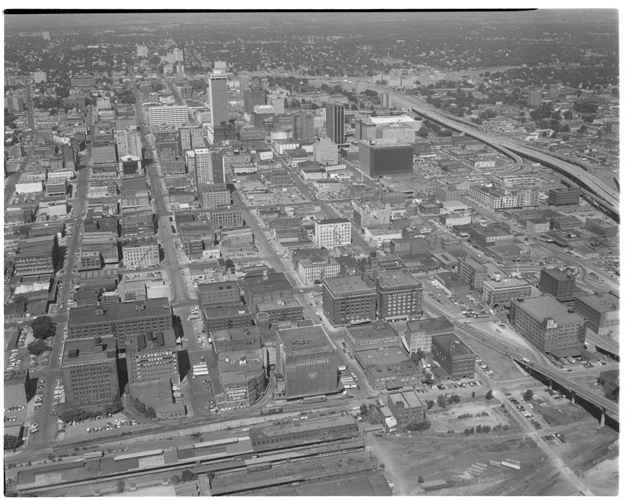 Yep that is true. NC just bought the plans and tweaked the hell out of them to fit a NC budget and voila, NC government's campus was born.
Is that I real proposal? I really hope it is cause Halifax Mall and the buildings around it are kind of bland and boring.
This is a Example of what the Capital district can look like, the real proposal was the Phoenix Project that the former governor, Pat McCrory was proposing.
I mean that is what Peace/Smokey Hollows will look like once completed? Two low-slung block tower and one large tower maybe 400 to 500 feet.
So Peace is in the lower left of the frame. The tallest one replaces or is a reclad Archdale. The one to its right is where Dobbs is and next one to the right the LOB. It looks like Salisbury is realigned (or is it a water feature now?) to its square block and the brand new pedestrian bridge is left in place. They took my idea to put a mid height building in between Archdale and Peace (that was an idea I sent as part of a master plan). Well if this is not intended to be a NC State Government complex what-if, it sure can be made to fit based on the existing footprints.
To get a much proper pic of the overall Peace/Smoky Hollow project, I can try and look up a pic for phase 1. 2. and 3. the rendering pic I mean, the pic i post was to get a visual look at what the Capital District would look like as far as the so-called phoenix project.
maybe that is the 'daylit' version of pigeon house branch, redesigned as a 'river-walk'??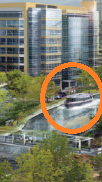 is that a boat??