I am thinking of the one in Glenwood South, not the clover Lane one.
I want to say it may come back at the first April council meeting. This is based on the comments from council before approving the motion to keep the hearing open. (see video)
I think you could get @evan.j.bost to join you.

I don't think that they are against storefronts. They just don't want any outdoor seating. The way that I understand it, you can have a restaurant but you can't have outdoor seating. This essentially raises the cost of doing business/reduces revenue for those establishments because you can't expand your seating outdoors.
Caught this during yesterday's council meeting. The Public Hearing for Z-87-22 will be April 4 during the evening session.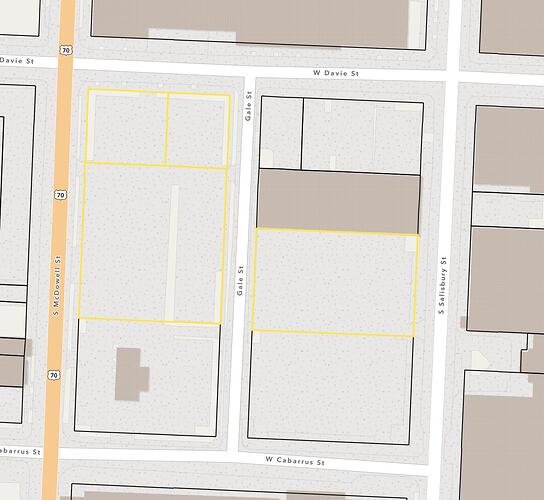 Davie has great street activity to the east and far west. Filling the "missing middle" along this stretch will go far to making a great walking connection to the wild west end and the easy east side.
So the giant stretch of surface parking + a big parking garage! Great redevelopment opportunity. I wonder what happened with the lot on that corner of Davie and Salisbury. I had thought that was the other piece (not the parking garage).
I agree. I would very very disappointed with anything less than 6-7 stories in this part of town.
Oh, I agree, Lol, I was using the term in a different way. More like filling in the middle stretch of Davie between RedHat, et al, and the RUS area.
I know they're applying for 40 stories, so hopefully something AT LEAST 20 stores tall