I don't know if anybody has noticed but the City Plaza renovations have started.
Fountain going away…

Removing the fountain and placing new plants doesn't really sound like all of that to me. How about new art? bigger fountains? something amazing!?!
For $3.1M those are going to be some SWEEEEEEET plants.
Seriously. I'd go plant some stuff down there for half that!

Perhaps they could ask Cary for advice on how to procure a fountain that actually looks great, works for more than a few months, and is enjoyed by all.
Cold week for that kind of work…
Yes indeed. The crew is actually working on the other side of the plaza this morning.
I could plant some stuff for free that would look good, and then at harvest could generate some extra income for the city. Minus my cut of course.
I think Cary's looks pretty bland myself. They were looking at bigger, better designs but as expected their council went with the most boring option
Perhaps, but a 3/10 compared to a 1/10 isn't much either should be proud about

I mean… Cary's fountain at least deserves a 6/10…
It looks pretty good in the plaza in front of Cary's brand new downtown library. Right now Raleigh has no water fountain nor a downtown library. Raleigh needs to have both imo.
I'm not sure if you were expecting the Bellagio fountains for downtown Cary, but their fountain is beautiful. It looks nice on its own, has all sorts of colored illumination programs, and constantly has groups of people in the area around it that has been activated by its presence. I run by there on Tuesday evenings, not even a weekend. Meanwhile City Plaza on Raleigh's main street is usually a dead zone.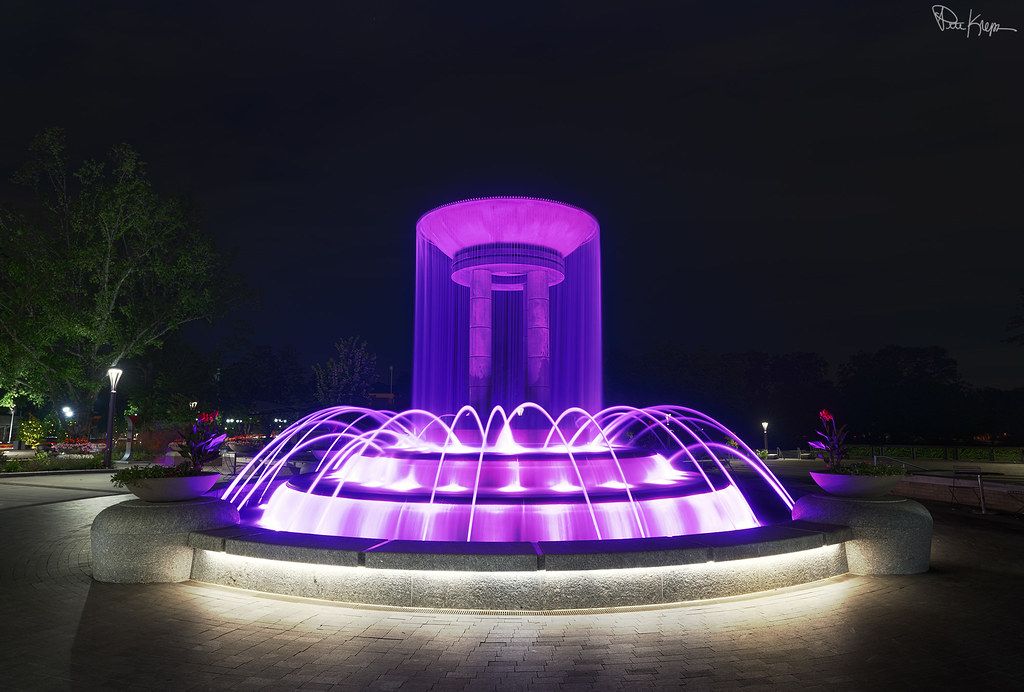 The raised center of the fountain seems a big bulky and clumsy to me, but it is a darn sight better then anything in Raleigh. I will give this an easy 6/10, pushing a 7. Good for Cary.
Meh, I still think it looks bland. And saying that their fountain is bustling at night compared to City Plaza is a bit disingenuous. Academy Street seems pretty dead at night. Putting a pink light under that thing may be a neat little trick but it's still just a bowl on a pole. Check out fountains in other cities and you'll get a better idea of how this is nowhere near a 7/10.
the reason for the new layout is to have more room for people at events. putting in a giant fountain would block the view for a lot of people and create a dead zone. i'm glad they are taking it out, it served little purpose.