I don't think Raleigh getting MLS anytime soon, same for Vegas, Phoenix, Detroit, and Indy.
Though it's impossible without a billionaire, it cause we're clogged College teams 20 minutes apart. It hard for us to get a team. MLS was a shot but Malik wasn't aggressive on the state property but that killed his bid casue those Republicans weren't giving a rats booty about, this would've been a good spot. He could've planted a bright the land since at the time the stadium was privately financed. All he could've worked on was paying the franchise fee, and getting very hard to get Corparate support. He was weak and we were too we let our guard down. But as for MLB you know Portland doing a diamond project just s proposed stadium to linger and MLB team expansion or relocated we could do that for this. But still need a billionaire.
Maybe one day, you'll be the $B guy…? #Dreamz
I wish under five years like Zuckerberg. But it depends when MLB annouces expansion which may not be for a while. Btw are you a troll.
Call it what you like. If you say the same thing on every thread and I raise my hand, well…
Maybe I've heard it and don't walk the same bridge again and again…
Unfortunately it will I've MLB Raleigh to take it down that site, on Cargill Site, and sharing with Downtown South, or Dix Park. I don't think the prison is a good choice.
I need to figure out the mute option…
…though I feel like this thread could be locked, too, since it's not like we have much of a reason to believe things will happen in this department anytime soon.
Ignore Ignore Ignore
Mute is not the trick…
Or, just wage a senseless protest as I have…
Before you become a billionaire, you may want to work on your grasp of the English language.
Why bro, my views are super-proggressive in pro Raleigh being a big city
I think the word "bro" is banned not just in this forum, but in the entire universe of forums. Anyway enough of this back and forth, we shall continue with the topic.
Can we class this up please?
I don't think class is the problem, but I'll accept your feedback and step back.
Speaking of MLB: So, the Raleigh Capitals played their first season in 1913 at a new field (Raleigh League Park) situated at the corner of New Bern and Tarboro after using space at North Carolina A & M earlier in the year. Has anybody seen a pic of the field?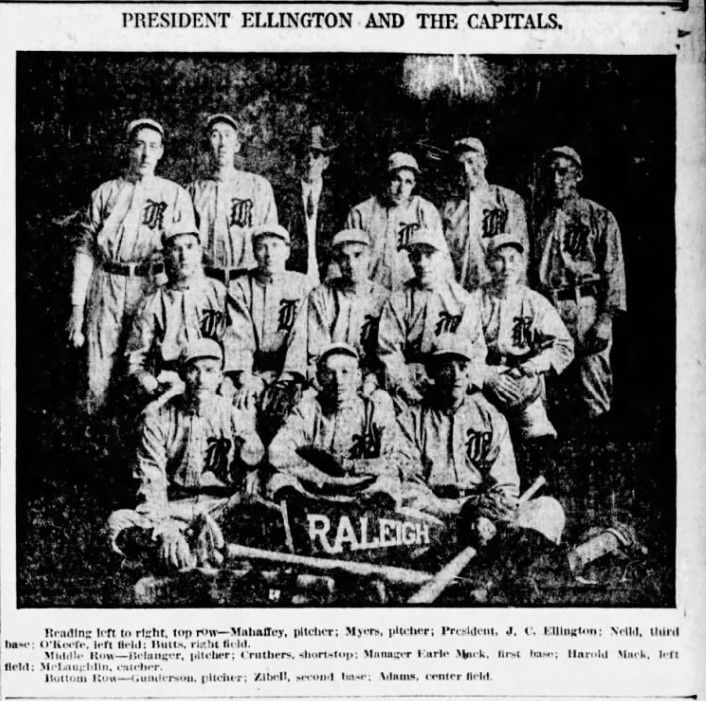 From : The Raleigh News & Observer, 04/01/1913, page 3
It was was just across the street from the Old Soldier's Home. Here's the Sanborn Map of the area from 1914…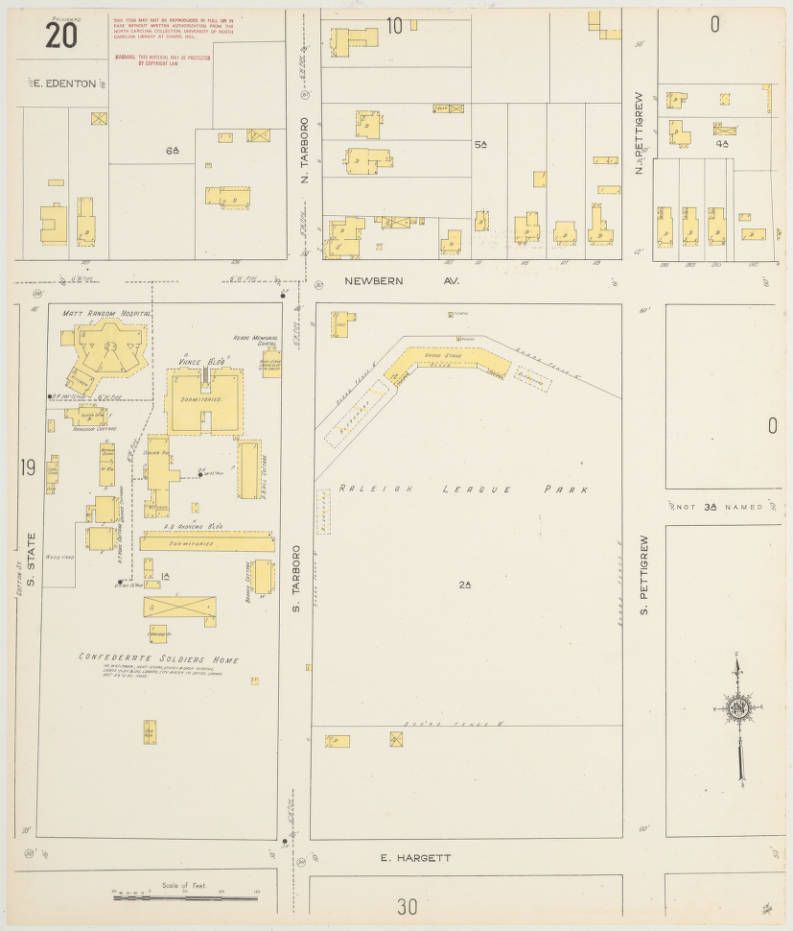 (@Mark - This is your stomping grounds. Correct?)
I didn't know about this location but I remember well attending many Raleigh Capitals games in 1959 at Deveraux Meadows on Capital Blvd . I was 11 years old & saw Carl Yas. play for Raleigh . Carl was
Carolina League Player Of The Year in 59 . Became a big star for The Boston Red Sox . The Atlantic League would be playing in Raleigh if it were not for JG . FACT ! And I'm not referring to the mileage rule . But at the same time , JG has done some really good things for our city , one of them was helping raise 3 million dollars for The Dix Project .
Jim Goodman did not own the Bulls when the rule was put into place. It was Miles Wolfe.
I know Alan . There is A Lot of history involved concerning this after Miles Woff .