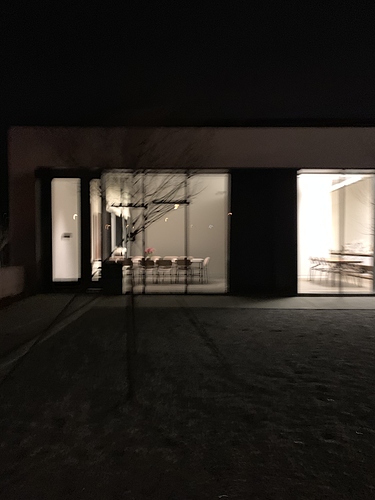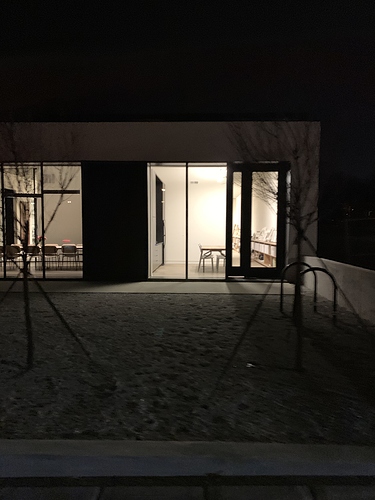 They're already moved in and working.
Guess they'll pave the parking lot at a later date?
(In related news the two abandoned houses at the end of the block have some sort of yellow notice on the doors. Maybe the 4th Ward Brownstones project is going to finally get under way)
I think those are probably just city code enforcement notices. I wouldn't be surprised if someone reported the properties because they're so unkempt.
Really liking what Raleigh Architecture did here!
Could be … I know some people who have reported them and the empty lot at the corner of Saunders/South. People buy up the land and then just let it sit and fester.
They've done a fantastic job of updating that building. What a difference! While more density and large redevelopment projects are always eye-catching and what we all like to see, its great seeing something run down repurposed so well.
Does anyone know details of the future of the church next door? I don't believe they've had a Sunday service in a while.
There are no plans for that parcel that I am aware of. I also thought they've been having services there pretty regularly. I can usually hear the band playing when walking by.
716 S. Saunders (also is there a North Saunders? a regular Saunders? can we start calling it just Saunders

)
I believe the former North Saunders is now Glenwood South
Changing the name to my own thread. I actually think Saunders will be important in the near future so we can talk about this specific street here.
Did you know that the section underneath Western carries way too little vehicles to justify 4-lanes by today's standards? Protected bike lanes would be a no-brainers here, IMO.
I really like this idea, but I wonder how Kane's development on Cabarrus will affect vehicular traffic volume here? I'm sure many people coming and going from that development will be using Saunders.
The nice thing would be to funnel people down to Dawson/McDowell and either on to their destination from there. Having a ton of cars cutting down from Cabarrus thru the little South Saunders neighborhood is going to be terrible for the people that live there.
Yes, that's exactly the neighborhood's concern. But I still think significantly more people will be using Saunders either way. There may be some mechanisms for making the one-way residential section local-only during certain hours of the day, but I have a feeling the city is going to want Kane to line up their Cabarrus entrance with Saunders.
The neighborhood has even batted around the idea of reversing the direction of the one-way section when the project is built, but some properties have driveways that depend on the current direction to be functional.
Perfect opportunity to get some bike infra in there now and adjust later.
One of these 'south side' developments would be a really sensible play for Raleigh's second Trader Joe's. Based on the reality of his prior projects, Kane would no doubt be angling for something of that sort. It's a good match, whether it connects or not. If it doesn't happen with Kane ----I envision in a future project as development methodically spills south towards 40.
Regarding the idea of converting the 'interior' to DTR portion of Saunders to protected bike lanes - brilliant - IF the powers that be could get on board. This road protocol will be key to building 'neighborhood' habits that focus on multi-modal transportation instead of car-centric 'get in get out' flow for this pocket.
This 'district' of development over the next few years is actually the thing that I'm watching with the greatest interest for expanding the DTR footprint. North side / Capital notwithstanding, oh how the dominos will fall along this corridor…
I'd even take its cousin Aldi. I'd love to have one of those closer to where I live.
This comes from just OTB, but it's something of interest to the Community. The new pedestrian crossings at Pecan/Carolina Pines and Ileagnes were finally finished recently:
Seems NCDOT installed the crossing signals months ago, never activated them, and didn't try very hard to finish the job. In the meantime, two pedestrians were killed.
Councilwoman Kay Crowder took leadership of the project and put the City to work instead, with the state set to reimburse the City for the work.
I'm not much of a fan of Crowder, but I applaud her for this.

About time! I thought this was an interesting way to use state money (but still get the job done in time to local benefit).
It would be nice if this becomes more of a mainstream way to bring infrastructure projects into reality

better accountability and things, too.
What's the latest on the status of the parcel at the corner that used to the the Ice Market? It was going to be townhomes, and then it was going to be condos, but so far it's pretty much just remained a big muddy pit for a couple years, right?