Just wanted to say that I am thankful for this community today and every day. Happy Thanksgiving everyone!
I second that emotion. Its been alot of fun talking & exchanging ideas with y'all, and even meeting one of you! Happy Thanksgiving everyone.
@pBeez it was good to meet you. And @john your neighbor growing up, Kari, was the common thread between Paul and myself. Good stuff.
Happy Thanksgiving!
Don't go gettin all emotional on us @John.
And Happy Thanksgiving.



I'm thankful for this one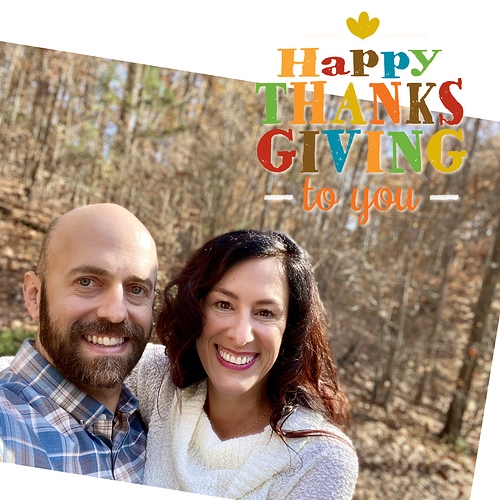 Happy thanksgiving everyone!
Happy Thanksgiving! Very much appreciate Leo hosting this site. Lots of great info and discussion.
Happy Thanksgiving everyone.
Gobble Gobble everyone!

Happy belated Thanksgiving and now, Black Friday!
Go shopping online! (or not)

The OakCityBouterses
Thanks to everyone who posts and reads here. I basically check the Community everyday, multiple times in fact, and when I see people posting on a major holiday, it must mean that there's something here that you like. Thanks!







Happy Thanksgiving Y'all!
I am thankful for Leo giving us a spot to chat about DTR, for the fellowship I have found here, and the friendships I have developed. Happy T-day '21 y'all!!!