An Administrative Alternate Review for 213 South Harrington Street was submitted and will be discussed at the Appearance Commission. See it here: ACAgenda.pdf (172.0 KB)
The applicant is requesting an administrative alternate to the building massing standards for a 20-
story building as applied to the building's frontage on S. Harrington Street. The building does not
provide a change in building materials to mimic a change in wall plane or propose a building
setback behind the sidewalk in lieu of a step-back, so this request addresses findings 1, 2 & 5.
Now this is from a feasibility study so I'm not sure how accurate this rendering is but: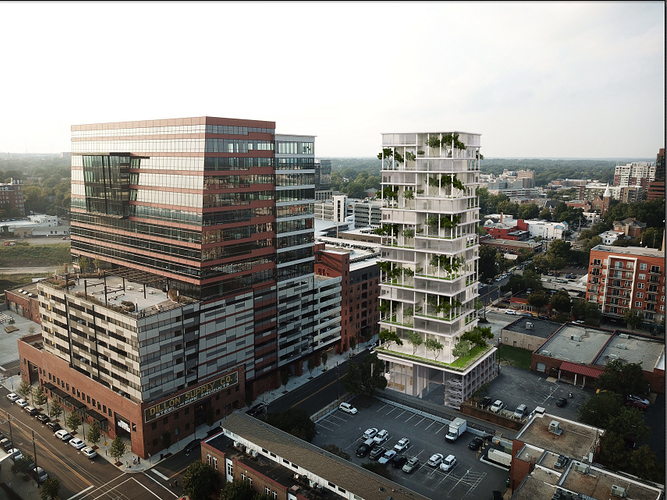 Anyone know more about this project?