Is Barry eriksteen even important?
No, but I let him get me all stirred up anyway. Thanks for the reminder.
Barry Eriksen can certainly spin this in any way he sees fit to make himself feel better. Also, have you seen Hudson Yards? Also, are you even paying attention that Kane's tower won't (by the law) be the tallest building in downtown Raleigh?
I do enjoy a good metaphor but this doesn't work at all. We need a good ostrich-themed guerilla campaign in Raleigh I think.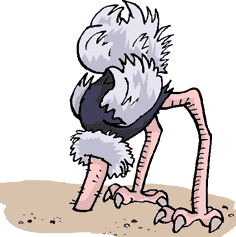 well I shared to show who "liked" the comment at the bottom of the photo…(as a member of the GNR committee haha)
It doesn't have to. The increase in prices after the building is built will cause it to be impossible for them to try to live in that area.
This is the same guy that cried "doomsday" at the Dix park master plan. Not inclusive enough, and apparently having a market rate hotel in Dix would have been oppressive to folks that couldn't afford to stay there.
I don't really like the Dix masterplan either
My point is the author states that's what Kane wants. I didn't see any mention of that being what Kane wants.
Fairweather Condos. extra words
Yeah i just drove by to check. My sense of direction is poor.
Tuesday Night July 2nd @ 7 pm there will be a Public Hearing on Mr. Kane's 40 story rezoning request before The City Council .
Not that Dwight needs any additional validation or confirmation, but I did just get the same information from my Kane contact. Can we drum up any support for this? Perhaps @dtraleigh we put a meet up together to get people organized?
Yup. We could try and find out a closer time for the public comment period to help folks plan.
Haven't really kept up lately, what is the Zimmer proposal?
Catch up over on this thread:

I'm going to close this thread as I don't see a need for it. We have 4 ongoing rezonings for the 40-story limit.