Across the street from RUS Bus… Citrix. Been in the news lately for not meeting hiring goals etc, but then now I see an aerial from our fave Lee Tillett. What it mean???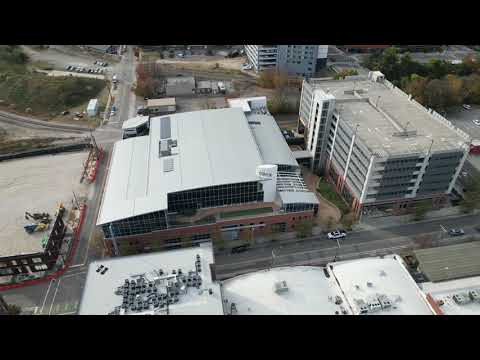 I saw that too, I'm also curious

I would think it's so they can lease their building?
Hiring sluggishness?
With sooo much big deck energy from this location, who wouldn't want to work / park there…!?

Anyone know if this deck was one that was built to withstand more building on top of it? I'd love to see the deck stripped, a 15-story tower building on top of it, then the building and existing deck covered in glass. Actually renovate the bottom floor back to retail spaces, add a couple stories of extra office above the deck, then condos or at least apartments on the top 10 floors.
Housing would fit well on what is becoming the densest corridor in the city
You Australian? More chars…