I would put my bare ass against that pool window every day if I lived there…
redefining sucker fish for the fetish crowd.



Hah, we might have been there at the same time.
Had a delicious sandwich at Eastcut, and did some shopping and talked to the owner at Beatniks - some really cool surf/skate inspired men's casualwear.
Little more information on the music venue called Cannonball Music Hall by Raltoday. I should have plans and more information soon since I currently live with the project manager on this music hall.
New music venue Cannonball Music Hall to jazz up Salvage Yard in Raleigh, NC - RALtoday (6amcity.com)
It would be nice to see more housing be built instead of office for phase 2 of RIW. The demand is definitely there and this will be an attractive area once the entertainment projects are done.
I believe they went back to the drawing board for Phase 2 (and perhaps may have even requested some rezonings IIRC), so I have a feeling this is exactly what they'll be changing about their plans! Hoping for 10-20story towers vs yet another 5-over-1.
None of the coverage mentions that the first picture is from the POV of a balcony that doesn't exist at 2319 Atlantic Ave. In time I guess
Same, I hope so. It would be great for there to be more dense housing around this development.
And perhaps some sidewalks!

New retail store called Dalhouse is opening in Five Points soon, next to Gretchen Quinn Pottery. Their Instagram says its "a store for children" and will have a grand opening 11/18. Storefront got a fresh pink paint job courtesy of Spcl Signs.
Like where one would go for purchasing children, or for children customers? No judgement, just asking for a friend.
I know the owners. It will be a children's clothing boutique. They have been working on this a while and I look forward to checking it out when it opens.
Ponysaurus coming along
Plus a nice mural being painted
Salvage Yard had a lot of digging and foundation walls going up
Excited to see how having a real watering hole at RIW gets it activated. I've been there a few times at this point and besides Eastcut, it's still been pretty sleepy.
Good call to put the anchor restaurants/bars on corners with the small biz retail in between.
PS - there's a big a place being worked on on the ground floor of the Forge, but can't tell what it's supposed to be. Anyone know?

Full quote from their website, insert Stefon voice…
"Here, Ya'll. Jaguar. Mexican. Southern. Pickleball. Smoked Meat. Duckpin. Bolera. Jaguar. Oak. Craft. Southern Hospitality. Patterned. Makertainment. Wine BTG. Elote. Craft Cocktail. Darts. Okra. Jaguar. Karaoke. Drink Card. Carolina Grace. Eatertainment. Yes, I'm Happy To See Ya'll. Salsa Macha. She's A Pistol. Cajeta. Spirited. Jaguar. Friends With Fire. Stay Out Of The Kitchen! Mezcal. Small Balls. Smoke. Jaguar. Yonder Green. Pepper Vinegar. Competitive Socializing. County Line. Taco. Naughty Needlepoint. Jaguar. One More Before We Go. Trip 20s. Get in the Car. Cornbread. Dirt Road. Balderdash. Whisky. Poslole. Mama n 'em. Hank. Gutter Balls. Peach. Hoppin' John. Cotija. Sweet Vermouth—Sweet Tea—Sweet Everything."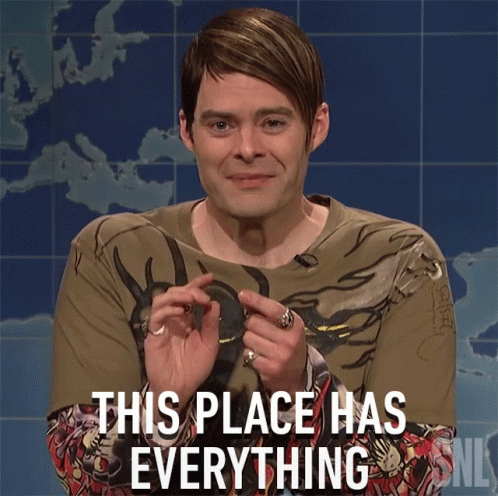 Yo… this place is gonna rip, honestly. Really hope the final product looks like these renders, will be one of the cooler places in the city - and actually provides "something to do" beyond just food and drink.
Carolina Grace, as in C Grace?