I will be up there this weekend visiting my daughter in school.
This is a beautiful face to a development hated by many planners in Boston, reasons being its island effect and lack of adequate public transportation. Nonetheless, this is better than what was once there.
Everyone in Boston hates everything new in Boston. It's why I feel so at home in Raleigh and Cary. There's literally the silver line outside my hotel and subways and streetcars and walking and bike lanes and Lyft rides everywhere. I love this area because it was horrible and basically abandoned when I lived here and now just gets better and better each time I visit.
Do you remember roughly where this is? Id love to take a closer look at it in google earth. I design these kinds of structures and ive never seen anything like this.
From the people who are bringing us Seaboard Station, I give you The Wharf in DC.
Biz Journal announced today that Pittsboro is getting a Dunkin' Donuts. Will update with construction pics. No crane unfortunately. Climbing the retail ladder, Gucci store before you know it.
That is super exciting. Please do keep us updated!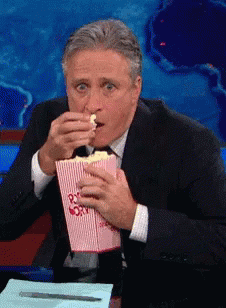 GucciLittleDonuts?

Wow. That lone Hardee's is gonna have some competition now. Look out
Reminder of Cary's downtown Park Social district…
Along with the opening of its highly-anticipated downtown park, the Town of Cary is also set to open its first-ever social district next year.
The social district will include the entire footprint of the park and will also extend to adjacent businesses, including The Mayton and Cotton House Craft Brewers.
The district will initially allow for the purchase and consumption of only wine and beer and will operate from 11 a.m. to 11 p.m

Yeah so this is better than downtown Raleigh's social district lmao
Eh. Cotton House is cool, but I ate one of the blandest meals of my life at the Mayton. And the dessert was so bad I sent it back, which I virtually never do. Looks nice, but it's all hat no cattle.
Man you behind. I don't drink but there is now like 3 breweries and probably 6 or 7 other bars. Giving Glenwood South a run.
I'm happy to direct the weekend crowd that way.
The mansion to the right of the picture was one of many that lined Hillsborough St. More of these could have been saved alongside the inevitable progress. The Democratic headquarters and the Dodd-Hinsdale (Second Empire) house are the only ones remaining. The old library was a gem. These buildings can never be duplicated.