In the last few years, there were separate plans to build two hotels on McDowell St, and another hotel on Wilmington St.
• 13-story Hilton Garden Inn / Homewood Suites at Davie / McDowell
• 12-story Courtyard by Marriott at McDowell / Cabarrus / Gale
• 12-story hotel at Wilmington / Lenoir
Here's a map showing the proposed sites: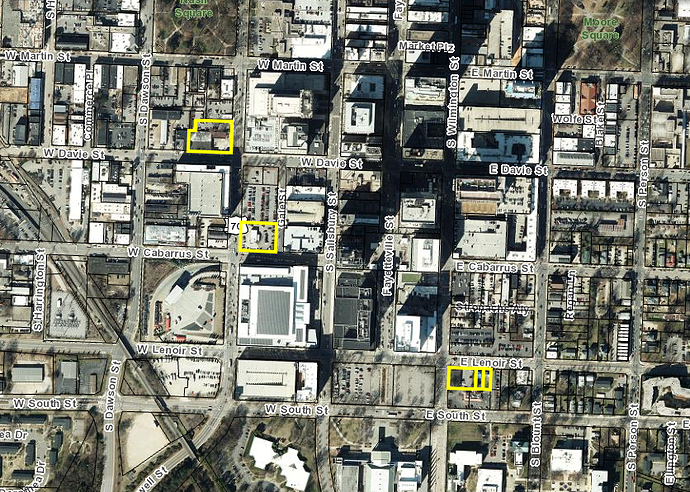 However, nothing seems to have happened since then. The Wilmington / Lenoir hotel is proposed to be built in the Prince Hall Historic District, which resulted in some controversy. But the others don't seem to have quite so many roadblocks in front of them.
Does anyone know the current status of any of these projects?